Japan Karate Association Charlotte
Instructors
Beginners and experienced students are always welcome. If you don't have a gi (karate uniform) then just come along in some loose fitting, comfortable clothing such as a t-shirt, shorts or jogging bottoms.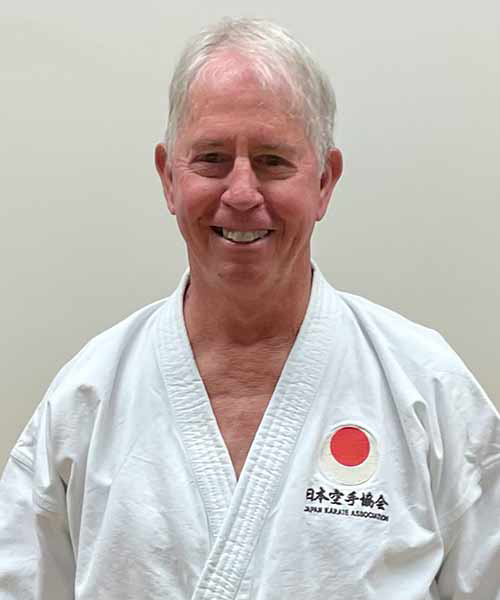 Sensei Bill McDavitt, 5th DAN JKA instructor
Bill started his training under Master Shigeru Takashina in the early 1970s in southern Florida and was his student for 40 years.
From 1976-1978 Sensei McDavitt continued his training at the Florida State Karate Club where he made the team and was club president.
From 1979-1998 Sensei McDavitt was the co-founder and Chief instructor of JKA Tampa Bay.
Sensei McDavitt is a graduate of the JKA instructor program and was a member/coach for the JKA South Atlantic regional team during the 1980s.
During his time at the University of South Florida and the Tampa Bay Karate Club he produced champions at the ISKF Nationals during the 1990s.
From 1981-1998 he also became the instructor for the University of South Florida for their physical educational department as well as their Karate Club.
In 1999 Sensei McDavitt moved to Charlotte North Carolina where he started the JKA Shotokan of Charlotte.
Email: [email protected]
Phone: 704-763-2076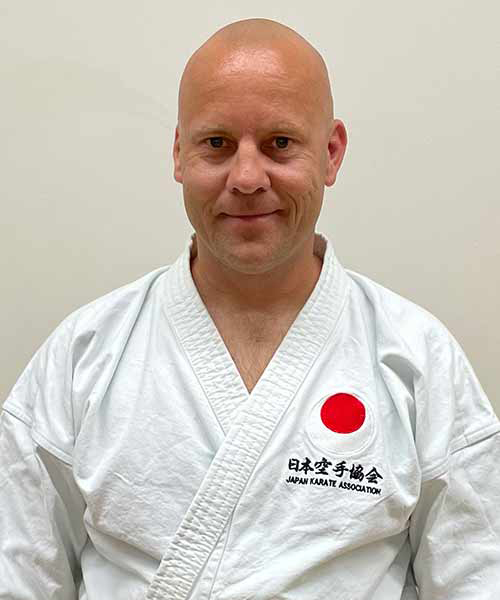 Sempai Thomas Lindow, 3th Dan Instructor
Thomas started his training in 1998 in Denmark and has been a direct student of Sensei McDavitt since 2007.
Email: [email protected]
Phone: 704 942-7327
"The ultimate aim of karate lies not in victory nor defeat, but in the perfection of the character of its participants"
Training days and hours
Tuesday and Thursday 7PM-830PM all ranks
Saturday 9AM-1030AM all ranks
Community School of Davidson/High School
404 Armour Street
Davidson NC 28036

Japan Karate Association Charlotte
Community School of Davidson/High School
404 Armour Street
Davidson NC 28036
Contact:
Sensei Bill McDavitt, phone: 704-763-2076
Sempai Thomas Lindow, phone: 704 942-7327
Email: [email protected]
Training days and times:
Tuesday and Thursday 7PM-830PM all ranks
Saturday 9AM-1030AM all ranks